FAST, & AFFORDABLE BAIL BOND HELP IN ANTELOPE VALLEY
When you come to Antelope Valley Bail Bonds & Bail Bondsman for help, we make bailing out a loved one from jail a quick and easy bail bonds process experience.
NO MONEY Down Bail Bonds in Antelope Valley, California
No money at all? We are still here for you!
A loved one has been arrested and needs your help to bail them out of jail. You can bail your loved out of jail at a cheap price by contacting Antelope Valley Bail Bonds & Bail Bondsman. We lower the cost of bailing someone out of jail by providing our clients with bail bonds, and allowing them to pay for the bonds with payment plans and zero down bail bonds.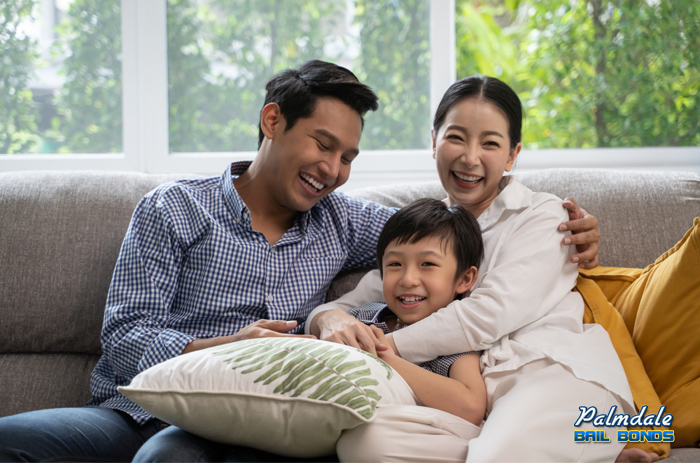 Family Owned Bail Company
At Antelope Valley Bail Bonds & Bail Bondsman, we have turned being a family-owned company into a strength. It helps us relate to our clients and provide them with better bail bonds service. You can count on our bail agents to take care of you and your loved one during your difficult time. Do not wait any longer to rescue your friend or family member from jail.
How Much Bail Cost?
Dealing with a large, unexpected payment like bail doesn't have to be impossible. With help from the professionals here at Antelope Valley Bail Bonds & Bail Bondsman, you will have a personalized payment plan that works with your budget. Plus, with 0% interest and no penalty for paying of the bond early, there is no reason not to call us for help.
Take Advantage of Our 24 Hour Free Consultations
Most people prefer to get their loved ones out of jail quickly and reduce the amount of time they spend behind bars. Antelope Valley Bail Bonds & Bail Bondsman helps with this. We provide 24 hour free bail bonds consultations for all of our clients. Making it easier and faster to get the help you need.
Best Bail Bondsmen In Antelope Valley, CA
We Offer the Best Help with Drug, Domestic Violence, Felony, Weapons & Misdemeanor
Do you have a friend or family member who recently got arrested and placed behind bars? If so, you probably want to bail him or her out of jail as quickly as you can with the best help that you can find. You do not want to waste your time and effort working with a bad bail agent. You can get fast, courteous, and confidential service at Antelope Valley Bail Bonds & Bail Bondsman
CALL US NOW, GET  YOUR LOVED ONE OUT OF JAIL WITHIN HOURS! 661-272-0151.
No Money At All? Antelope Valley Bail Bonds Can Help
To learn more about posting bail in California, call us at 661-272-0151 or click the Chat With Us link.
WHAT OUR CLIENTS SAY ABOUT US
They were able to help us pretty fast. 😊 thanks
– Hailey Schwartz
Thank you for the kind service. We appreciate you guys working so fast to bail my cousin out…she was terrified. Glad i=we can keepn moving forward. Thanks a bunch
– Travsi Scott
They were able to provide such good service that i wanted to come back and give them a pat on the back. Really friendly and motivated staff. 5 stars for customer service!!
– Penny Garcia
Affordable Bail Bonds Service in Antelope Valley, California
Similar to how a beautiful rainbow and bright sunny day appears after a gloomy storm, a person will see a happy, successful life again after dealing with an arrest. In the midst of the storm, or the legal process, it might be hard to imagine a positive outcome, but it is there. Do not worry if you cannot picture it yourself, Antelope Valley Bail Bonds & Bail Bondsman will help you see it for real.
The critical first step toward getting through this tough time is bailing your loved one out of jail. If bail is not posted, they live in jail through their trial, which can be days, weeks, or even months.
We have some of the best bail agents in the state working for us. Some of our bail agents have been working for us since our founding, and they have learned a lot over the years. They have shared what they have learned with the rest of our bail agents. This means you always get the best bail bonds help when you work with us.