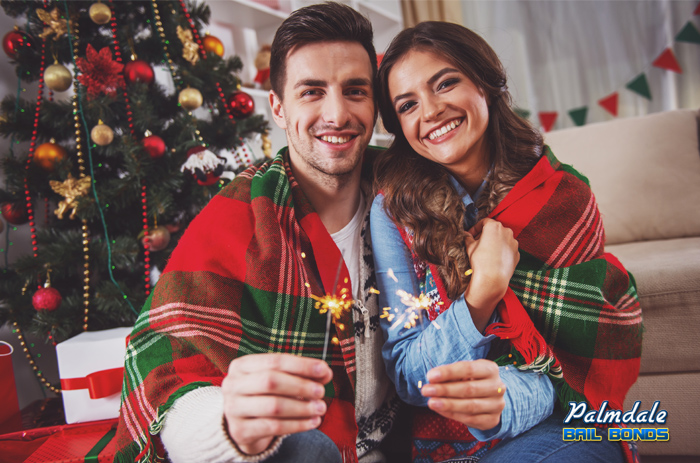 What Happens If  Your Arraignment is Christmas Day
No one wants to be in jail over Christmas. We get lots of calls from individuals who suddenly find themselves incarcerated wondering if it would be possible for us to post bail for them on Christmas Day. The answer is both yes and no.
First, let's discuss why we may not be able to post a bail bond for you on Christmas Day.
If you've been charged with a serious crime, you'll need to be arraigned. One of the most important that happens during the arraignment is that the judge determines how much bail you'll need to post before you're released, whether you can use a cash or surety bond, and what conditions you'll need to follow while you're out on bail.
Even though it would be nice if your arraignment could happen on Christmas Day, the courts simply aren't going to be open. The good news is that you won't have to wait very long before your arraignment. Legally, your arraignment must take place within 72 hours of your arrest. The even better news is that once that arraignment happens and the judge makes a decision about your bail, we can write a bail bond for you. The even better news is that you can contact us prior to your arraignment. Even though you won't yet know exactly how large a bail bond you'll require, you can still fill out the bail bond contract and resolve a few other issues, making it possible for us to post the bail bond immediately after your arraignment's conclusion.
To learn more about posting bail in California, call us at 661-272-0151 or click the Chat With Us link.
24 Hour Bail Bond Services
There are some charges that do require bail but don't require that you go through the arraignment process. If you've been arrested for one of these issues, then, even though you've been arrested on Christmas Day, we'll quickly have you released from jail. The reason we can post a bail bond for these minor charges is that the bail is pre-set and there aren't any complicated release requirements connected to your bail.
It doesn't matter if you've been arrested on Christmas Day or any other day of the year, you can rest assured that Littlerock Bail Bonds is ready and willing to help you out. Our services are available 24/7 and we're always ready to leap into action and get you released from jail as quickly as possible.
There are several reasons you should make Littlerock Bail Bonds your first call after you've been arrested. These reasons include:
20% Discount to Veterans
Phone approvals
No hidden fees
No collateral for working signers
Outstanding customer service
For a free consultation, call 661-272-0151 or click the Chat With Us link.