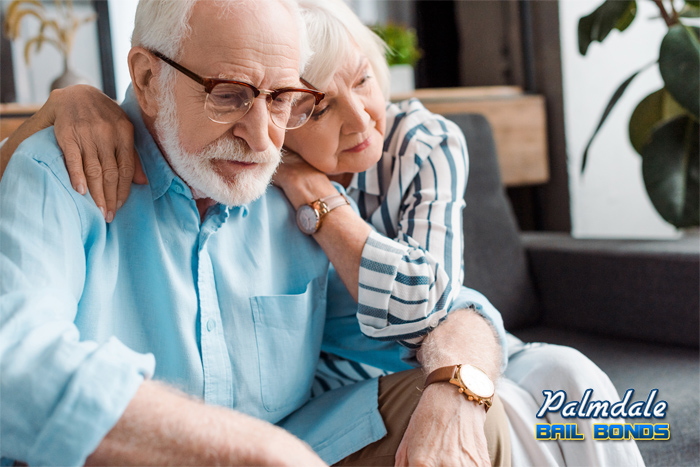 Bail money isn't something anyone sets aside, and you never set it aside with the idea of using it to bail a loved one out of jail.
As much as you might want to help out a recently arrested loved one, if you can't afford to help them out with bail, you shouldn't try posting it. You should never feel that you have to risk your grocery, rent, car repair fund so your friend doesn't have to stay in jail.
Just because you can't afford to post bail for your loved one, it doesn't mean you can't be supportive and even helpful.
The first thing you should do is visit your loved one while they're in jail. They understand that the local jail is the last place you want to be, which will make the fact that you came even more meaningful. The fact that you continue to support and care for them during this difficult time will give their spirits and self-confidence a much-needed boost. You can use this visitation as an opportunity to discuss bail options that will work for everyone.
You should suggest that your friend contact Palmdale Bail Bondsman & Bail Bonds. We're a high-quality bail bonds agency that has been serving California for several decades. We've built a reputation for being easy to work with, providing wonderful payment plans, and offering top-notch customer service.
When your loved one contacts us for a free consultation, they will learn all the different programs we have in place. We offer flexible, zero-interest payment plans, no collateral for employed clients, and a discount for veterans.
Even though you weren't able to post the actual bail for your loved one, the fact that you helped them connect to Palmdale Bail Bondsman & Bail Bonds will have a huge impact on their life and they will be very grateful to you.
Once your loved one is released on a bail bond, you can continue to help and support them through this difficult time. Examples of how you can show your support include listening whenever they need to talk, offering to give them a lift to court appointments, and just letting them know that you're on their side.
Palmdale Bail Bondsman & Bail Bonds is open 24/7. All consultations are free. For additional information, feel free to call 661-272-0151 or click the Chat With Us Now link. We're ready and willing to answer all of your questions.